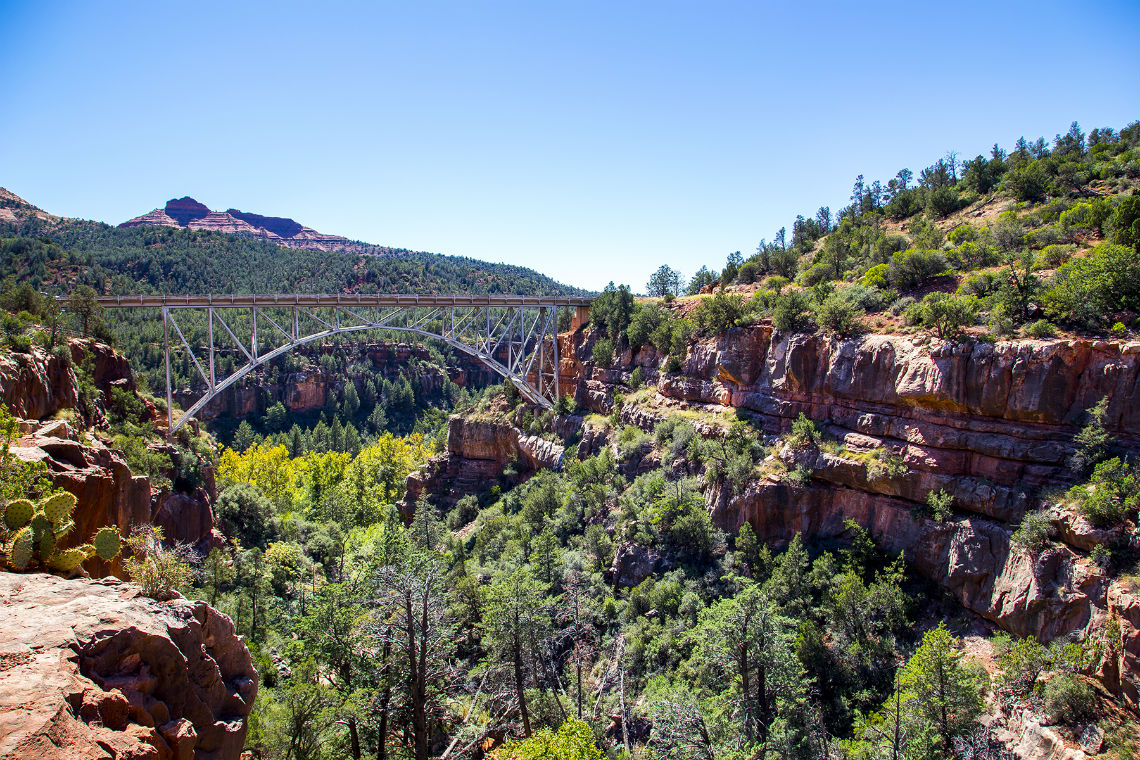 The Oak Creek Canyon real estate market has already more than doubled the number of home sales that were seen all of last year.
Oak Creek Canyon experienced an increase of 133.3 percent in the number of homes sold for 2018 when compared to 2017.
The average home sales price has seen an increase of 7.9 percent during the same time period.
The Sedona Verde Valley Board of REALTORS® (SVVAR) reported that the number of days that homes that sold were on the market for the year has experienced a 40 day decrease to 210 days.
Here is an infographic with the breakdown of how the Oak Creek Canyon Real Estate Market did during 2018.
Oak Creek Canyon 2018 Home Sales
For 2018, home sales in Oak Creek Canyon has seen 14 sales which is an increase of 133.3 percent when compared to the homes sales of 2017.
Homes under $500,000 have made up 57.2 percent of sales, with homes priced between $500,000 and $999,999 accounting for 35.7 percent of sales. Homes priced over $1,000,000 have come in at 7.1 percent.
Oak Creek Canyon 2018 Home Sale Prices
2018 saw the average home sale price reach $582,750 in Oak Creek Canyon which was an increase of 7.9 percent when compared to 2017.
Meanwhile, the median home sale price, $477,500, down 9.0 percent during the same time period.
Oak Creek Canyon 2018 Days on Market and Absorption Rate
The inventory of available homes for sale in Oak Creek Canyon in 2018 are at 3.6 months. The number of new listings (16) for the year is almost double than there were in 2017.
A neutral market is 6 months of inventory with numbers above 6 months indicating a buyer's market (more supply of homes than the demand) and numbers below 6 months, a seller's market (more homes in demand than homes available on the market).
For more information on how these numbers are affecting you or for a specific neighborhood, contact me for free information.
Oak Creek Canyon Current Listings
Sorry we are experiencing system issues. Please try again.
What do you think?
Is there any other information you would like?
Interested in the Sedona real estate market?
Wondering how changes in the market has affected the value of your home?
You can get a free valuation of your home with absolutely no obligation.
Please fill out the easy to use form to get your instant home value report.
Please note your information will be kept strictly confidential and will only be used to help me provide you with a better real estate experience.