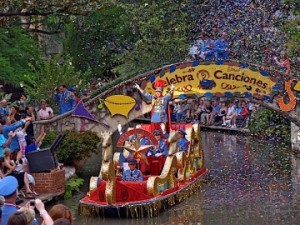 The WNBA All-Star weekend is here in San Antonio. They have plenty of events planned for fans to enjoy.
Dribble to Stop Diabetes clinic, Friday from 9:30 – 10:30 am.
The WNBA All-Stars and legends will join Survivor Outreach Services in support of Dribble to Stop Diabetes by teaching basketball fundamentals to a group of 100 boys and girls. This helps too emphasize living a healthy lifestyle.
Location: San Antonio Joint Base Fort Sam Houston
Medical Education and Training Campus Fitness Center
2380 Stanley Road
WNBA All-Star Open Practice, Friday 3:30 – 5 pm.
Fans can attend open practices for both the East and West All-Stars free of charge.
Location:
AT&T Center
1 AT&T Center
WNBA FIT Jamba Juice Clinic, Friday 5 – 6 pm.
WNBA Cares will host a WNBA FIT Clinic to promote fitness and healthy nutrition. WNBA All-Stars and legends will have a variety of activities for 100 boys and girls to participate in.
Location:
AT&T Center
1 AT&T Center
The 2011 WNBA All-Star Game, Saturday 3:30 pm.
In honor of the WNBA's 15th season celebration, the Top 15 players of all time will be unveiled during a special halftime presentation.