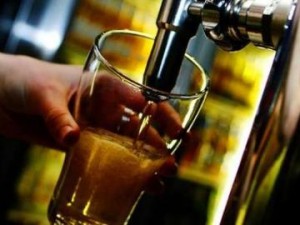 Click below for updated
San Antonio is celebrating its first San Antonio Beer Week. This coincides with the American Craft Beer Week and the events aren't only for beer aficionados.
Monday, certified Cicerone Brian Tarver will be at the H-E-B Alon Market at 6 pm for a tutorial on beer styles. Freetail Brewing follows with a sampling of local cheeses paired with some of their brews.
Tuesday the Blue Star bus makes a trip to the Spoetzl Brewery in Shiner, the oldest independent brewery in Texas.
Blue Star day is Wednesday with two ticketed events, an afternoon tasting with Brian Tarver and the 5th Annual King's Feast barleywine-style ale tasting with five chef-prepared courses.
Thursday features a food truck beer dinner hosted by Ranger Creek Brewing & Distilling at Boardwalk on Bulverde.
Friday night you can be among the first to try three new house-made beers and incredible food from Faust Brewing Co. in New Braunfels. A.J.'s Alehouse also has up to 25 Texas beers for New Braunfels visitors to try.
Saturday offers a five-brewery pub crawl by chartered bus which will visit all five local breweries.
Ranger Creek on Sunday is where folks can gather for great food, beer, and the announcing of the winner of the first Sippy Cup homebrew competition.