If your out shopping in San Antonio on Black Friday, you may like to know where the best deals are. One of the great things about smartphones is that there is an app for almost anything and Black Friday is no exception. Here are some apps that may be of great help while battling the crowds and finding those deals.
Black Friday App  by dealsnews.com, Inc.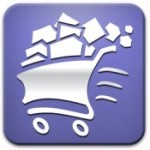 Everyone knows that Black Friday is a great day to get amazing deals. With the dealnews Black Friday App, you can view retailer "leaked" and confirmed ads, and browse all deals in one place.
Notes / Features
* Browse "leaked" and verified Black Friday ads right on your iPod/iPhone
* Save items to your own Shopping List
* Go directly to retailers' web sites to buy online (when available), or 
find a store near you
* Search/browse features to find exactly what you're looking for
* Share Black Friday ads and deals via Twitter, Facebook, and Email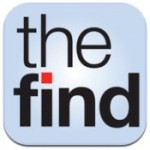 TheFind  by TheFind.com
Featured in the Wall Street Journal, NY Times, CNET, CNN, Forbes, Smart Money & several others. Read more to find out what makes The Find shopping app different than the rest! Try it out today – it's FREE!
Scan barcodes. Find the best price. Search for deals. Save money. Create a shopping list. The perfect on-the-go shopping companion. Not only is The Find shopping app free, it's AD-FREE so that you can shop without all the eyesore on our simple and clean, easy-to-use interface. Shop with confidence, knowing you did your due diligence to check whether you're getting the best price on the web and in stores. Try it! It's fun, fast and easy.
• Features •
* Scans barcodes quickly and accurately
* No advertisements
* Shows more products and stores compared to other shopping apps
* Identifies coupon codes and shipping deals available for each item
* Detects your location and finds stores nearest you
* Share searched and scanned items with friends
* Set a price alert for scanned items (never miss out on a deal)
Black Friday by BradsDeals  by Shop Smart Inc.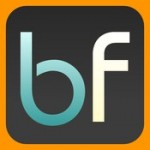 Powered by the incredible team behind BlackFriday2011.com & BradsDeals.com, the Black Friday by BradsDeals app will help you research, plan and execute the best Black Friday shopping. View pre-release Black Friday Ads for major stores as well as handpicked Black Friday Deals. Plan out your shopping itinerary for Black Friday. Map out the stores and products you want to hit and take it with you on the road.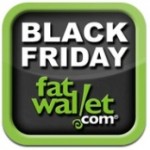 Black Friday  by FatWallet, Inc.
The Black Friday Deal Finder 2011 is the best on-the-go resource for reviewing and organizing Black Friday deals. Powered by FatWallet.com's innovative Black Friday Deal Finder (online), this mobile version displays ALL major retailers' Black Friday ads (pre-released) so you can quickly search, save customized lists and never miss a deal.
User-friendly features include:
* Sort deals by store and category
* Filter stores and categories by: brand, price range, rebate, doorbuster, online availability and free shipping
* Search by phrase (product name)
* Reference individual deals for comparison, price-checks and online purchase
* Receive push notifications each time a new store ad is released (leaks)
* Share deals via email or text
* Flag deals as favorites for quick in-store reference and comparison
Save customized shopping lists (views) online at FatWallet.com for easy access on the app.
Google Shopper  by Google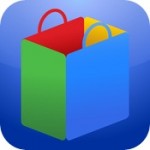 Google Shopper helps you find information on millions of products. Google Shopper recognizes products by cover art, barcode, voice and text search. You can find local and online prices, reviews, specifications, videos, and more to help you make the best purchasing decision. With one click you can save items to your shopping list and share with your friends.
All information about these apps was collected from iTunes.