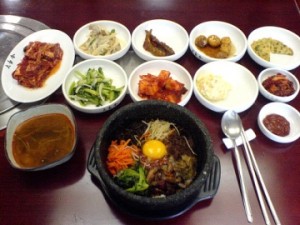 Every time I visit a new city, one question never fails to come to mind, especially when it's closer to meal time. Where is the best Asian restaurant? Obviously, I'm a big fan of Asian cuisine.  Who could resist? The multitude of Asian countries offers countless kinds of dishes significantly distinctive from each other.  I just wanted to let you know what some of my favorites are here in San Antonio.
Korean
Seoul Asian Market and Café – They have the café within the supermarket.
1027 Rittiman Rd
Thai
Thai Café– The lunch buffet on Saturday's is my favorite time to go.
11318 Perrin Beitel Road
Sushi
Sushi Zushi –The Stone Oak area can be expensive but wait until you see all they have on the menu.
18720 Stone Oak Parkway
Pho
Pho Cong Ly – I always go to the Pho side  and they treat you with the best service
300 W Bitters Rd # 115
WOAI News 4 runs a section where they let voters decide who is the "Best in SA". Sometimes I agree with their results and sometimes I don't.